Testimonials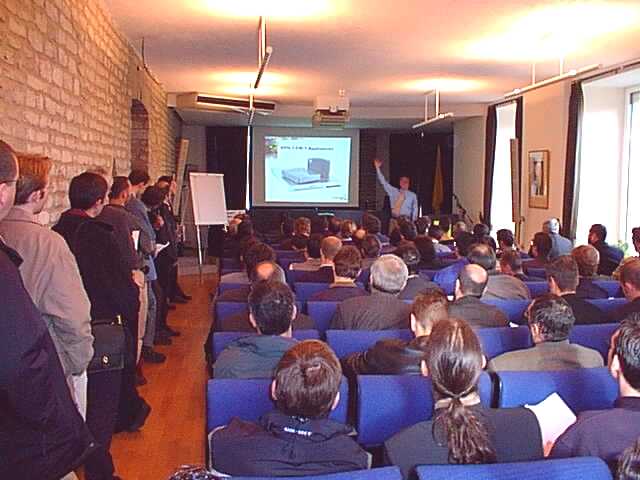 It's great when we pay each other compliments. It's very memorable when people do say nice things about us. Some of his client's and colleagues have been kind enough to say the following about Brian:
Business associates (from Ecademy):
"Brian is someone I always look forward to meeting. He's unfailingly upbeat, witty and excellent company. His keen mind sifts through problems and cuts to the heart of the issue - he'll often take time to reflect on what you've told him, but his feedback is incisive and spot on.
His ability to listen well and take a genuine interest in you and your business are what sets him apart - that and his off-the-wall sense of humour. Oh....and a mean 7 iron.
I wholeheartedly recommend Brian."
Harry Cruickshank, Principal, Cruickshanks Associates Ltd
"Brian is someone you can trust over time, at least 10 years worth of time. I like him and recommend him all the time, you will too! The great thing about Brian is that he listens, he observes and he ponders for long periods of time before he comes back with the right answer. Every time."
Thomas Power, Chairman & founder, Ecademy Ltd
"Brian is a rare individual: very well read, intelligent and academically minded yet also great fun to be with in a social environment. A great speaker with a good sense of humour. I would be happy to recommend him to anybody"
David Hillman, Principal, MRI Worldwide - Dunstable
Former colleagues (from LinkedIn):
"Brian is a highly motivational leader with wide experience in Sales, Management and I.T. If you want clear, focused activity towards the goals – Brian is your man. He has the sort of personality that makes one want to work with him on getting the job done, and have some fun in the process. Top Notch."
Martin Wyatt, International Dealer Manager, reported to Brian at Intrusion Inc during 2001.
"I worked for Brian at Ascensis and Priority Data in the UK. During this time, through excellent management

,

Brian ensured my skill sets were up to par and cutting edge in an ever changing environment. His mentorship has helped me establish a career in I.T

.

Security."
Scott 'Alec' Lawton, Security Analyst, reported to Brian at both Ascensis and Priority Data 1999 – 2000
"Brian is extremely charismatic and in the time that we worked together, he offered great inspiration and leadership (a quality all too lacking in business today)."
Mark Charlesworth, UK Technical Manager, Priority Data UK Limited reported to Brian at Priority Data 1999
"I worked very closely with Brian during the implementation of a CRM system at Dr Solomon's. Brian exhibited all the trappings expected of a Sales Director. He led from the front, was decisive, inspirational and focused. He used his wicked sense of humour to build a strong bond within the sales teams that reported to him. The man rocks!"
Graham Mann, CRM project manager, reported to Brian at Dr Solomon's Software
"Brian was a great head of sales at Dr Solomon's. He was well liked by the sales team who worked for him and made a major contribution to the success of the company. His enthusiasm for just about everything in life knows no bounds! Highly recommended."
Graham Cluley, Senior Technology Consultant, Dr Solomon's 1992 – 1996.
"Brian fundamentally changed the sales culture at Dr Solomon's and was a persistent driver of incremental sales through his excellent people and line management skills. Always laughing, but always on the job."
David Banes, VP, Operations, Dr Solomon's Software
Call now - the first step to improving your business performance!